Overview¶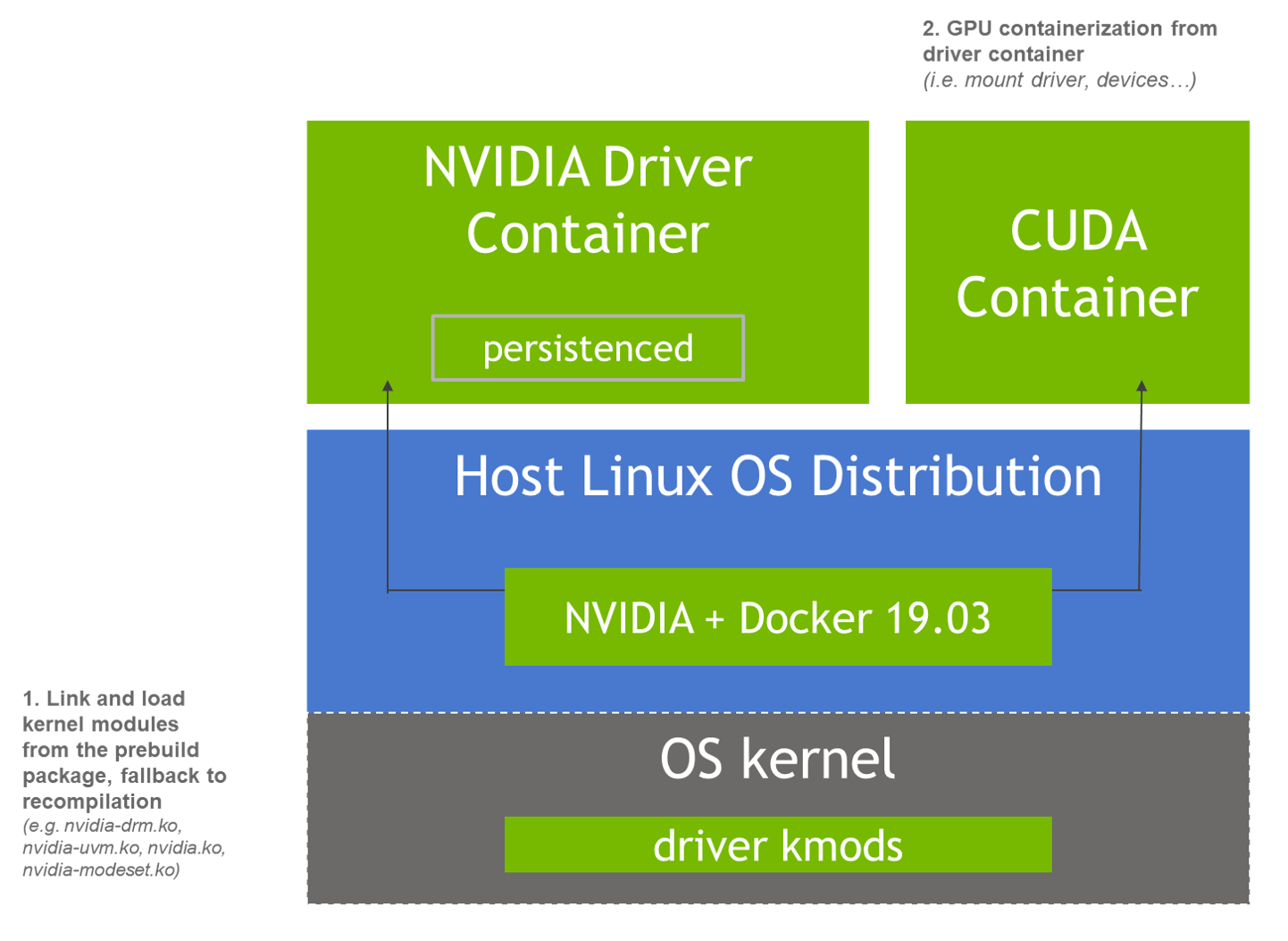 The NVIDIA GPU driver container allows the provisioning of the NVIDIA driver through the use of containers. This provides a few benefits over a standard driver installation, for example:
Ease of deployment

Fast installation

Reproducibility
The driver container can be used in standard Linux distributions and container operating system distributions such as Red Hat CoreOS, Flatcar Linux or others that have immutable read-only file systems.
For more details on the internals of the driver container, see this presentation.
---