Virtual Assistant¶
This Virtual Assistant sample application demonstrates how to use Riva AI Services, specifically ASR, NLP, and TTS, to build a simple but complete conversational AI application. It demonstrates receiving input via speech from the user, interpreting the query via an intention recognition and slot filling approach, computing a response, and speaking this back to the user in a natural voice.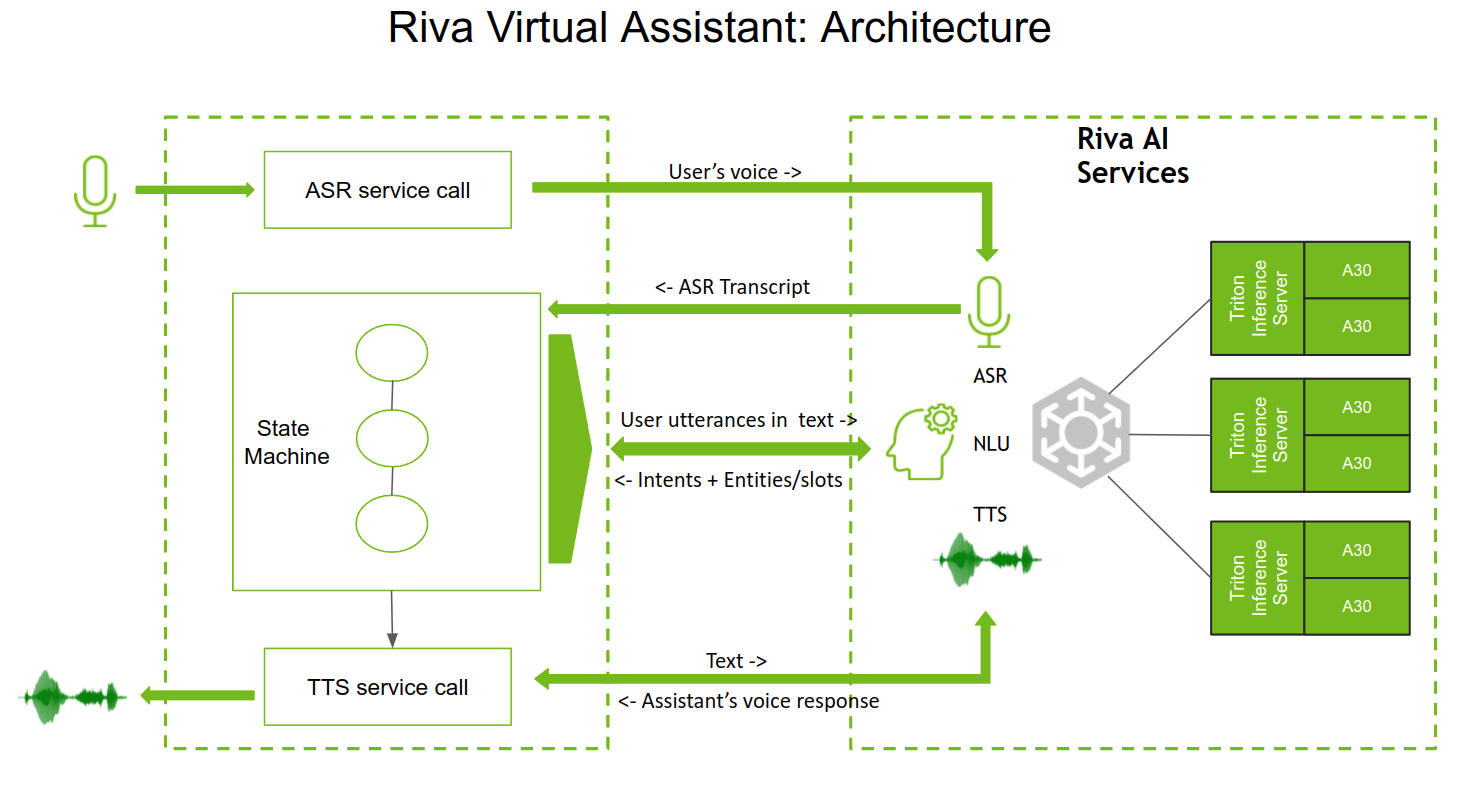 This sample implements a dialog system with a state machine-based dialog state management approach, and using the intent/slot paradigm for interpreting user queries. The provided model demonstrates conversational queries of weather, temperature, and rainfall by geography and time, using a free web service as the fulfillment engine to return real weather data. While narrow in scope, it includes all of the components that make up more sophisticated and complete dialog systems such as those deployed on phones or in-home virtual assistants.
This sample could be modified to implement more models and more complex dialog state management. It is also intended to demonstrate how Riva can be integrated into the existing virtual assistant and dialog systems to provide state-of-the-art conversational intelligence optimized for NVIDIA's accelerated computing platform.
The Riva Dialog Manager is basically an environment that executes a state machine diagram created using yaml configuration files. It is integrated with Riva NLP, ASR, and TTS modules.
It is possible, through the design of different state diagrams to create different types of assistants. As a sample, we provide an implementation of a weather bot.