Force Field Introduction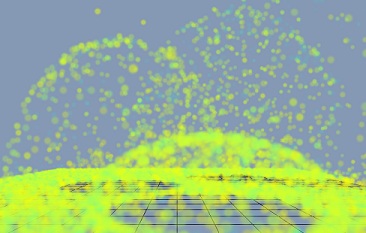 The APEX ForceField module creates effects with APEX Basic IOS particles and APEX Particle IOS particles (based on PhysX 3 Particles). It will also work with PhysX 3.x objects such as particles and rigid bodies. The combination of APEX ForceField and APEX Particles allows a particle system that can be used to create a wide variety of force field effects. Good targets for APEX ForceField are things like explosions.
Limitations: The APEX Force Field module only supports PhysX 3.x on Windows, so it may not be included in all APEX distributions. ForceFields only interact with particles and rigid bodies at this point. Support for interaction with cloth will be added in a future APEX release.