Overview
HBAO+ is a SSAO algorithm designed to achieve high efficiency on DX11 GPUs. The algorithm is based on HBAO [Bavoil and Sainz 2008], with the following differences:
To minimize cache trashing, HBAO+ does not use any randomization texture. Instead, the algorithm uses an Interleaved Rendering approach, generating the AO in multiple passes with a unique jitter value per pass [Bavoil and Jansen 2013].
To avoid over-occlusion artifacts, HBAO+ uses a simpler AO approximation than HBAO, similar to "Scalable Ambient Obscurance" [McGuire et al. 2012] [Bukowski et al. 2012].
To minimize flickering, the HBAO+ is always rendered in full resolution, from full-resolution depths.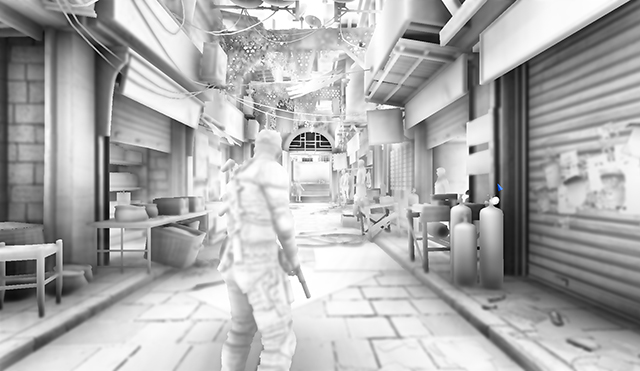 Package
doc/—this documentation page.
lib/—header file, import libraries and DLLs, for Win32, Win64 and Mac OS X.
samples/—source for sample applications demonstrating NVIDIA HBAO+.