Lifecycle Management
Using the NetQ UI or CLI, lifecycle management (LCM) allows you to:
Lifecycle management is enabled for on-premises deployments and disabled for cloud deployments by default. Contact your local NVIDIA sales representative or submit a support ticket to activate LCM on cloud deployments.
Access Lifecycle Management in the UI
You can access the LCM dashboard in a few ways:
Expand the Menu, then select Manage switches
Click Upgrade in a workbench header
Click Devices in a workbench header, then select Manage switches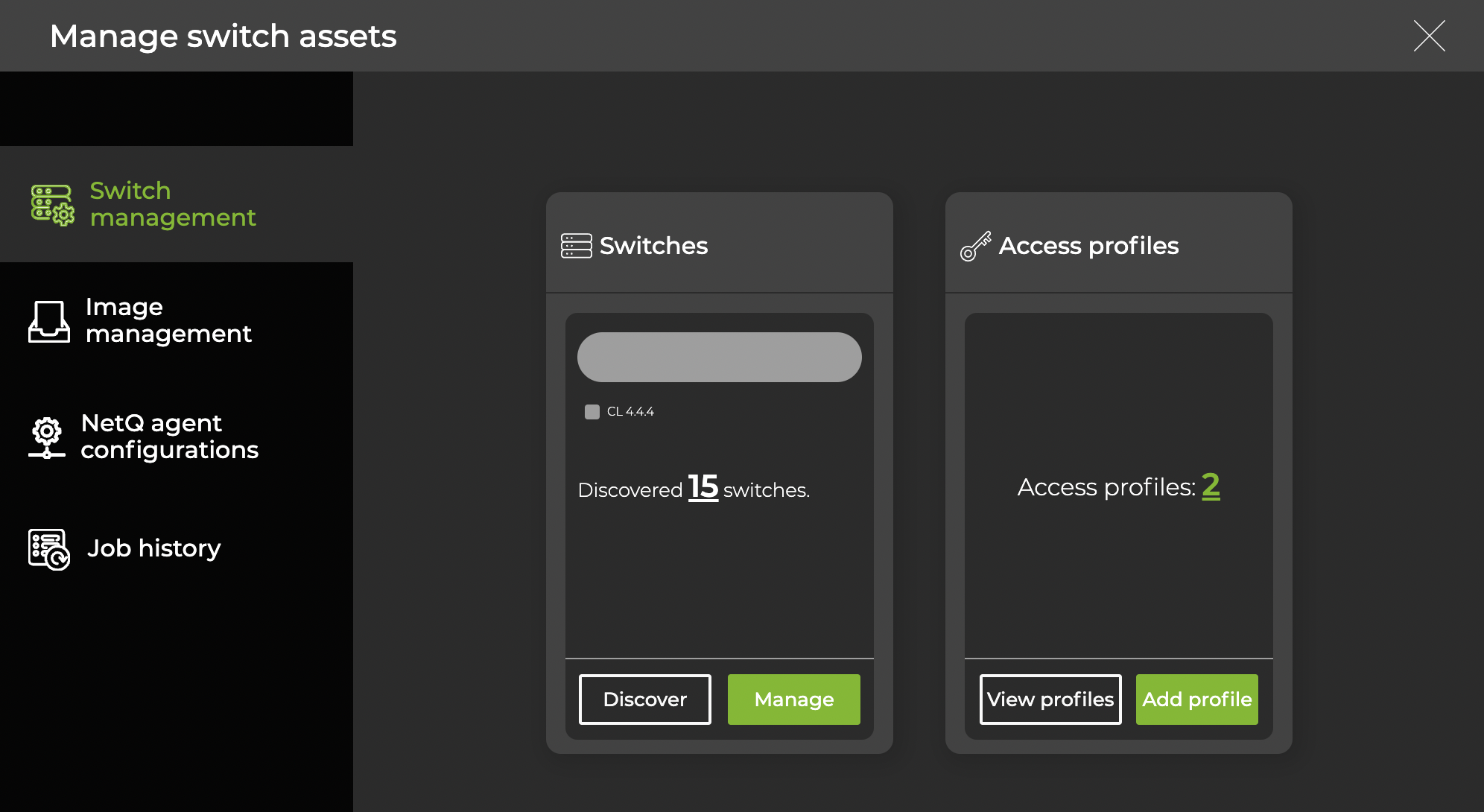 Access Lifecycle Management with the CLI
Lifecycle management workflows use the netq lcm command set. Refer to the command line reference for a comprehensive list of options and definitions.
LCM Support for In-band Management
If you manage a switch using an in-band network interface, the inband-interface option must be specified in the agent configuration for LCM operations:
/etc/netq/netq.yml configuration file example:

netq-agent:
    inband-interface: swp1
    port: 31980
    server: 192.168.1.254
    vrf: default


CLI configuration example:

sudo netq config add agent server 192.168.1.254 vrf default inband-interface swp1

After the NetQ Agent is configured for in-band connections, you can create custom agent configuration profiles using the CLI, then apply the custom profiles to switches during upgrades.