Note

The following tools are available in both NVIDIA DriveWorks and NVIDIA DRIVE Software releases.
Contents
NVIDIA® DriveWorks SDK contains several tools for recording data from the sensors attached to NVIDIA DRIVE™ platforms. The recording applications data can then store the data on an eSATA/USB drive. The data from each sensor is synchronized with data from other sensors by adding a time stamp to the data.
Note

Please ensure the following for your eSATA/USB drive:

It is formatted correctly to show "GUID Partition Table".
Read/Write permissions are enabled for the user and/or group.
There are no spaces within its name. This causes the Recorder tool to not detect it.
The recording tools in the table above are designed around a layered architecture. They build on top of each other and communicate via UNIX pipes.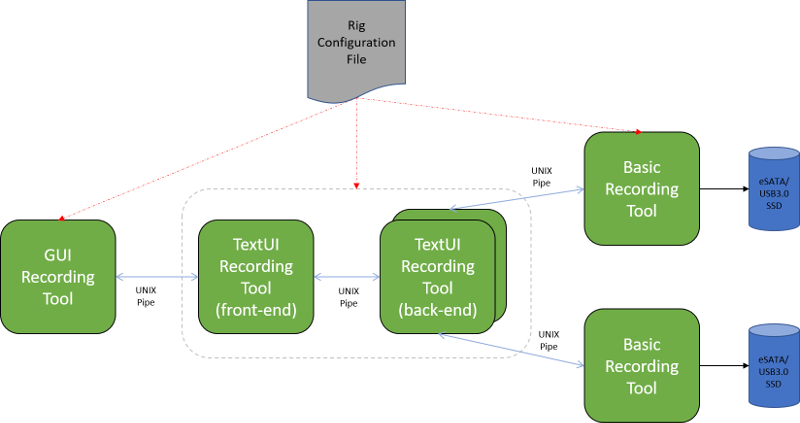 For related information, see: