Overview
This application tracks feature points on an input video, draws the features on each frame and saves them to disk. The user can define what backend will be used for processing.
Note

The output will be in grayscale as the algorithm currently doesn't support color inputs.
Instructions
The command line parameters are:
<backend> <input video> <pyramid levels> <output frames>
where
backend: either cpu or cuda; it defines the backend that will perform the processing.
input video: input video file name, it accepts all video types that OpenCV's cv::VideoCapture accepts.
pyramid levels: specify the number of pyramid that used in the algorithm.
output frames: the file name that will be used for the output frames. Example: output.png will generate frames output_0000.png, output_0001.png, output_0002.png, and so on.
Here's one example:
C++

./vpi_sample_12_optflow_lk cuda ../assets/dashcam.mp4 5 frame.png

Python

python3 main.py cuda ../assets/dashcam.mp4 5 frame.png
This is using the CUDA backend and one of the provided sample videos with pyramid level equals 5.
Results
Frame 0009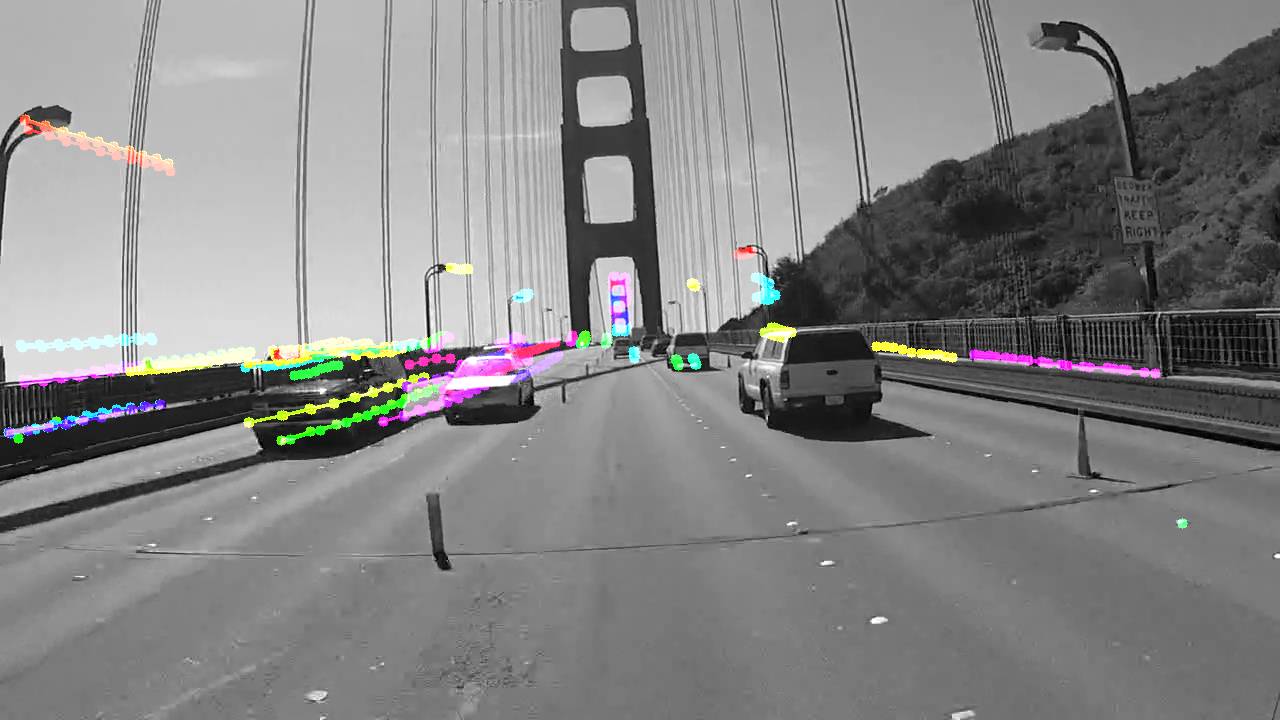 Source Code
For convenience, here's the code that is also installed in the samples directory.
Language: