PxBatchQueryDesc Class Reference
[Physics]
Descriptor class for
PxBatchQuery
.
More...
#include <PxBatchQueryDesc.h>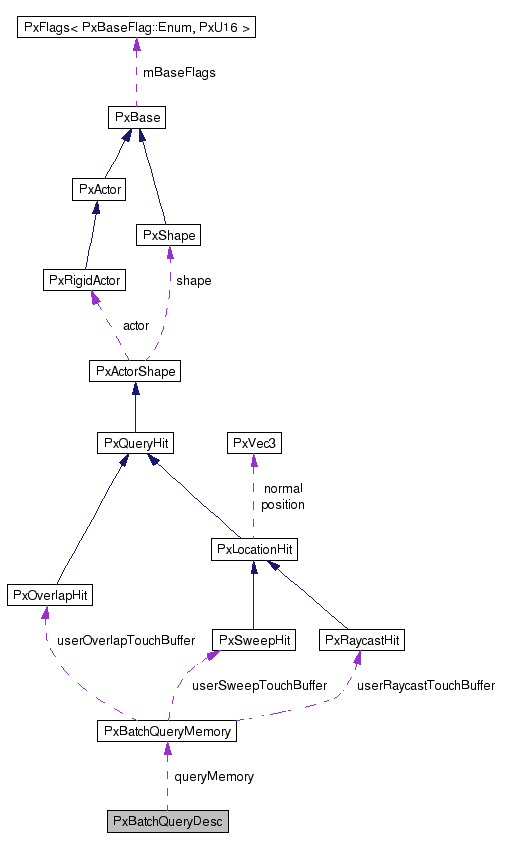 [legend]
---
Detailed Description
Descriptor class for
PxBatchQuery
.
The batched query feature has been deprecated in PhysX version 3.4
See also:

PxBatchQuery PxSceneQueryExecuteMode
---
Member Data Documentation
Shared global filter data which will get passed into the filter shader.
Note:

The provided data will get copied to internal buffers and this copy will be used for filtering calls.
Default:
NULL
See also:
Referenced by isValid().
client that creates and owns this scene query.
This value will be used as an override when PX_DEFAULT_CLIENT value is passed to the query in PxQueryFilterData.clientId.
See also:
User memory buffers for the query.
See also:
---
The documentation for this class was generated from the following file: