Counting and Destroying Flex Particles
The Clown Painter game uses added collision features for use with Flex particles. These are used to enable scoring from the paint guns.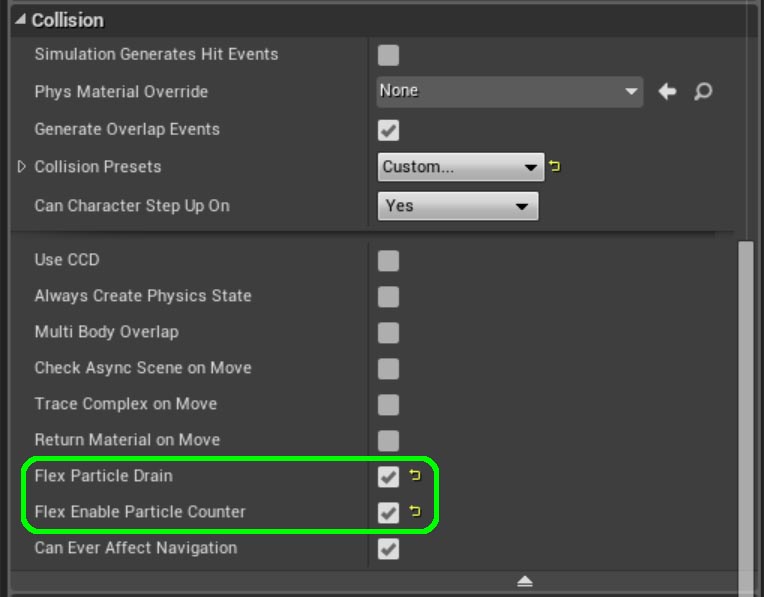 In order to count and/or destroy particles entering a volume from Blueprint, try the following.
Add a trigger volume* normally. Select either or both of the Flex-specific features you want to use.

In the level Blueprint add a reference to the volume.

As shown in the image below, in Blueprint you can:

Set whether particles are counted.
Set whether particles are drained (destroyed).
Get the particle count.
Set the particle count.